Ever since man saw birds fly, he's wanted to. Â Ever since he read about scifi fantasies like space ships, he's wanted to go into space. Â Ever since a few people have seen those same ships, they've modeled their houses after them. Â This is a collection of those houses.
Carlisle, Ohio
Yucca, Arizona
Chattanooga, Tennessee
Pensacola, Florida
Sanzhi, Taiwan
Denver, Colorado
Albuquerque, New Mexico
Santa Monica, California
Can't-Pronounce-Or-Even-Spell-it, Russia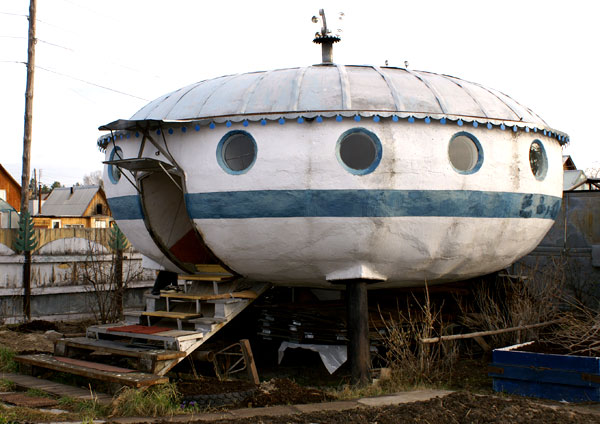 France
To see more from John Scrovak, follow him on Twitter and Facebook!